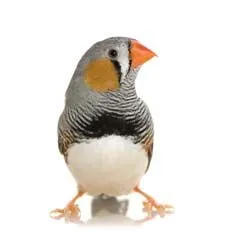 Tips for Your First Visit to Our Exotic Animal Clinic
Serving Buffalo, Batavia, Rochester, Fredonia, Niagara Falls, Lockport, NY & Erie, PA
When looking for an exotic animal clinic or experienced avian specialist you should be able to count on superior care and excellent service. Specialized Care has assembled an expert team of veterinary professionals to bring you the best possible healthcare for your pet. Based in Clarence, NY our state-of-the-art veterinary facility is clean, comfortable, and efficient for both you and your pet's needs.
We recommend annual or biannual physical exams to ensure that your pet is always happy and healthy!
Dr. Laura Wade, Dr. Kristen Strobel, and Dr. Evan Reed will check the health of your pet from head to tail, and you will be very happy you came to us for service!
Comprehensive Service from Our Avian Specialists
Whether you are visiting us for a routine exam, or you require emergency exotic pet care, our staff will be here to assist you and your friend. When visiting our exotic animal clinic, we ask that you please bring along any medical history you have of your pet when you come for your scheduled appointment. Our specialists recommend keeping a journal of your pet's health throughout his or her life, including behavioral shifts, eating habits or anything else that may seem unusual. If you have experienced anything out of the norm, please feel free to share it with our team! If not, let us know everything that you feel is relevant to your pet's health. The veterinarians and technicians at our bird hospital can work with whatever information you have!
Ready to schedule an appointment? Please feel free to contact our office today, and check out any of our new patient forms online! No matter what form of exotic pet care you require, our team would be proud to assist. Based in Clarence, NY, we see patients throughout the surrounding areas of Buffalo, Rochester, Batavia, Fredonia, Niagara Falls, Lockport, NY, as well as Erie, PA.
Call 716-759-0144 to schedule an appointment today!
Our team of doctors and staff are proud to serve and care for pets throughout the Buffalo, NY & Erie, PA areas. To learn more about our bird hospital or our exotic animal clinic services, be sure to see our list of available online forms or give us a call at your convenience.