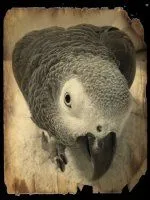 See our Patient Referral Form for information you will need prior to your referral.
Dr. Wade works closely with exotic veterinarians throughout the Greater Buffalo area to provide necessary care for specialized medical and surgical concerns. We will keep your regular veterinarian updated on the progress of your pet's condition.
If your veterinarian has specifically referred your pet to us, so that we may maintain good working relationships, we will not be able to provide care for other pets that you own and request that you maintain routine care for this patient with your primary veterinarian.
We appreciate having referral information from your veterinarian before your scheduled appointment. You will also need to fill out a New Patient History Form prior to your visit. You can download this form to complete ahead of time, or arrive 15 minutes before your appointment time to fill it out at our office.