6/13/19 - Welcome to Dr. Spielvogel!
Our staff would like to welcome Dr. Carl Spielvogel who will be joining us in August.
6/30/16 - Special Announcement: After-Hour Emergency Care
Hi everyone! We would like to announce that as of July 1st, 2016, our system for after-hour emergency care will be changing. Between the hours of 6 and 8 pm, all currently-established clients with an urgent or emergent situation will be advised to call our office phone number at 716-759-0144.
Please listen to the instructions within our voicemail message, where you will be directed to call an answering service regarding the nature of your emergency. Our on-call veterinarian - Dr. Wade, Dr. Burdeaux, Dr. Lewis, or Dr. Reed - will return your phone call within ten minutes and you will determine together what your next step should be. If you do not receive a response within those ten minutes, we ask that you please call the answering service again.
We must stress that this service is for current and established clients ONLY, who have had a pet seen at our office previously during normal business hours. Our veterinarians are unable to see new or inactive clients during after-hour care. Unfortunately, we cannot make any exceptions to this rule at this time.
If you are a client of another veterinarian, we advise you to call your regular clinic for emergency instructions. For pet owners without a regular veterinarian AND emergencies after 8 pm, you will be instructed to call the College of Veterinary Medicine at Cornell at 607-253-3060.
If you have any questions regarding these upcoming changes, you may call our office or send us an email at office@buffalobirdnerd.com.
Thank you for your endless support and understanding!
-SCAEP Team
---

3/28/16 - WELCOME, DR. BURDEAUX!

The entire staff here at SCAEP would like to wish a warm welcome to Dr. Richie Burdeaux, who will be joining our practice this upcoming May. We look forward to working with him and can't wait for him to meet all of you!
---
DR. WADE TO SPEAK AT LONG ISLAND PARROT SOCIETY EXPO (LIPS) - OCTOBER 11TH, 2014
Dr. Wade will be in Long Island to speak at the LIPS EXPO 2014 where she will be discussing the "Beak Helmet" for birds that have suffered traumatic beak injuries, as well as "Moldy Stomach," or Avian Gastric Yeast (pictured under microscopic view below). Our very own patient, Disco the parakeet will be in attendance as well!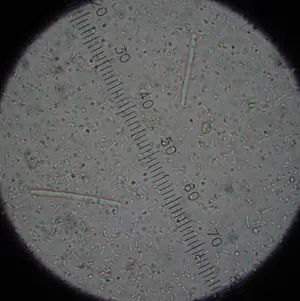 Check out their website for more information about LIPS as well as the expo itself! http://liparrotsociety.org/parrotexpo.htm
---
DR WADE TO SPEAK AT ASSOCIATION OF AVIAN VETERINARIANS IN NEW ORLEANS ON AUGUST 6TH 2014
Presenting challenging surgical repair of a severe scalp head wound on a red-tailed hawk.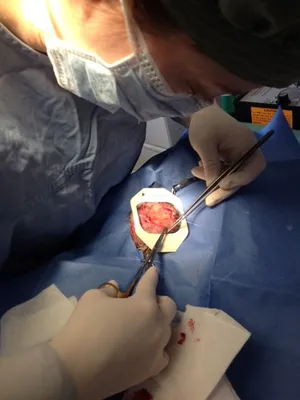 Dr Wade applying a Tegaderm patch to the hawk's head wound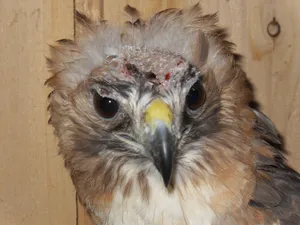 This is the patient after several surgeries and healing well. (Note his new hairstyle)
To see more about AAV (Association of Avian Veterinarians), click here!
---
THE TODAY SHOW - 5/17/13
---
BUFFALO NEWS - 10/13/12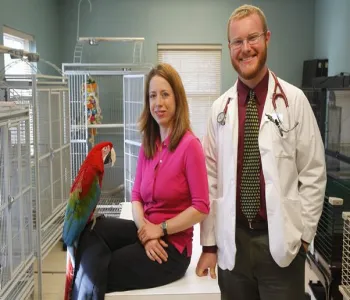 http://www.buffalonews.com/apps/pbcs.dll/article?AID=/20121013/BUSINESS/121019580
---
BUSINESS FIRST - week of 10/12/12 to 10/18/12
http://www.bizjournals.com/buffalo/print-edition/2012/10/12/in-the-spotlight.html
---
WGRZ CHANNEL 2 - 10/3/12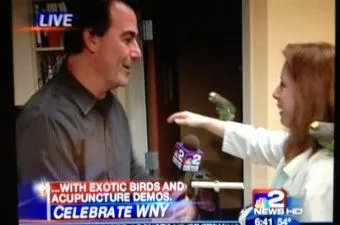 http://clarence.wgrz.com/news/news/69745-unique-vet-offering-open-house
---
CLARENCE BEE - 9/19/12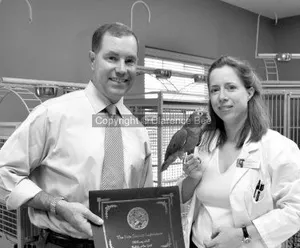 http://www.clarencebee.com/news/2012-09-19/Business/Vet_practice_specializes_in_birds_exotic_pets.html