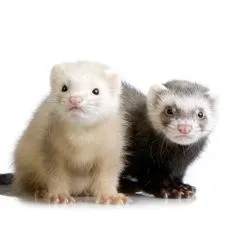 Specialized Care believes that education is the key to proper and successful pet care.
Thinking of getting a new avian or exotic pet? Download our care sheets to help you research the needs specific to your pet of interest! Our care sheets and articles will help guide you in the care and habitat requirements necessary for your new pet.
Bird Articles and Care Sheets- Whether you are curious about your bird's history, physical characteristics, diet, water, environment, maintenance, or other aspects to keep your pet happy and healthy, check out the variety of care sheets that have been created. We have care sheets for canaries, cockatoos, finches, macaws, and many others.
Rabbit Articles & Care Sheets- Rabbits can make a great pet! Take a look at our care sheets that explain their history, normal behaviors, diets, and many other recommendations. Included are some common health problems that may require veterinary evaluations.
Reptile/Amphibian Articles & Care Sheets- From ball pythons and box turtles to geckos and skinks, we can help you keep your pets healthy and live long, happy lives. Check out our care sheets which include what cage temperatures should be as well as humidity and more.
Small Mammal Articles & Care Sheets- Learning about small mammals before you bring them home is important to ensure they are the right fit for you, your family, and your home. Our care sheets will go into detail and their nutrition, common problems, cage requirements, and much more.
Fish Articles & Care Sheets- Whether you are interested in beta fish, freshwater fish, or saltwater fish, there are key facts you should know and familiarize yourself with. Take a look at our care sheets so you are fully prepared before you bring your new fish home!
Feel free to call our office at 716-759-0144 with any additional questions that you may have!