Starting this week, SCAEP will be partnering with Dignified Group Services of WNY for your cremation and burial needs.
DGS of WNY is a family owned pet crematory located in the heart of Buffalo, New York. As a locally owned and operated business, they take pride in serving our community.
Check them out at: https://dgswnypetcremation.com...
---
SCAEP is excited to announce that the Rabbit Hemorrhagic Disease vaccine is now available for use during regularly scheduled appointments. Please contact our office to schedule an appointment and discuss details. Please review Rabbit Hemorrhagic Disease info below:
---
Trusted Exotic Animal Hospital Serving
the Buffalo, Rochester, NY & Erie, PA Regions

At Specialized Care for Avian & Exotic Pets, we are proud to care for exotic pets from Buffalo, Rochester, Batavia, Fredonia, Niagara Falls, Lockport, Jamestown, NY and Erie, PA, as well as everywhere in between! We have established ourselves as the only veterinary clinic dedicated solely to treating and caring for exotic animals. At our exotic animal hospital, we are able to treat birds, small mammals, reptiles, and more! Give us a call today to speak with our avian specialist, exotic companion specialist, or our friendly staff for general information. We take pride in being the first choice for many in the Western and Central New York area when they are searching for an exotic animal and bird hospital they can trust.

If you have specific question for your pet's doctor, we try to address your concerns within 24-48 hours. All calls and emails are screened by our staff on a daily basis M-Sat and are handled in the order of urgency. Your pet's doctor will not be checking messages when they are not scheduled to be in the office. Right now, we have one appointment doctor per day. We are actively searching for another full-time doc to join our team and should know more about this soon! For your convenience, our current doctor schedule is:
Dr. Wade: Appointments Mondays & Fridays, Surgeries on Wednesdays
Dr. Strobel: Appointments Tuesdays & Thursdays
Dr. Reed: Fish Appointments only on Tuesdays
---


Update on Avian Influenza for the Backyard Poultry Flock (March 2023)
Background and Risk:
Since February, 2022, highly pathogenic avian influenza (HPAI) or the "bird flu" has been identified in a number of wild birds and backyard flocks in New York State. Avian influenza (AI) is caused by an influenza type A virus which can infect poultry (such as chickens, turkeys, pheasants, quail, domestic ducks, geese, and guinea fowl) and is carried by free flying waterfowl such as ducks, geese and shorebirds. Only a small percentage of wild birds will show signs of disease when infected with avian influenza. Monitor your area for unusual illnesses or deaths of waterfowl (ducks, geese), gulls, raptors(hawks, owls), shorebirds, or crows, particularly where multiple birds are involved or showing neurologic signs. For a good overview, see Cornell's Avian Influenza Fact Sheet (https://cwhl.vet.cornell.edu/disease/avian-influenza). Avian Influenza is a zoonotic disease and humans can develop illness. However, according to the U.S. Centers for Disease Control and Prevention, the recent HPAI detections in birds do not present an immediate public health concern. At present no human cases of these avian influenza viruses have been detected in the United States. As a reminder, the proper handling and cooking of poultry and eggs to an internal temperature of 165 ˚F kills bacteria and viruses. Anyone involved with poultry production including small backyard flocks should review their biosecurity activities to assure the health of their birds. The United States Department of Agriculture (USDA) Animal Plant Health Inspection Service (APHIS) has materials about biosecurity, including videos, checklists, and a toolkit available at https://www.aphis.usda.gov/aph... . An excellent fact sheet is available at: https://www.aphis.usda.gov/ani...
Recommendations for poultry owners:
1. Prevent contact between pet birds and wild birds and keep birds inside the coop when waterfowl are migrating.
2. Observe flocks for signs of illness. HPAI causes many birds to die at the same time and those remaining in the flock will appear sick. An individual bird coughing or sneezing is not a cause for worry. Sick birds will be inactive, act sleepy and stop eating.
3. If a sudden death occurs in a flock (2-3 dead birds out of a flock of 10), multiple birds paralyzed at the same time or with twisted necks, contact your veterinarian, the State Veterinarian or the USDA (866.536.7593).
4. Always practice good biosecurity which means keeping disease away from the flock. AI is spread in feces, oral/nasal/respiratory secretions, on dead animals, shoes, clothing, equipment, and contaminated feed, water and feathers. It survives a long time in feces and aquatic environments and resists refrigeration and freezing.
5. Have dedicated clothing and footwear to wear only when taking care of birds. At a minimum, change shoes before entering the coop. This is especially important if you work with wildlife or have companion parrots (use separate shoes for the yard/coop and do not bring them inside the house). Wash hands after working with poultry.
6. If owners hunt migratory waterfowl or golf, have someone else take care of the flock for a period of 72 hours after potential exposure to wild birds.
For more information: For the latest cases, see the USDA website at: https://www.aphis.usda.gov/aph...
This fact sheet was compiled by Dr. Laura Wade for clients of Specialized Care for Avian & Exotic Pets in conjunction with the following contributors: the NYS Wildlife Health Program and the NYSDEC Wildlife Health Unit, the Michigan State University Veterinary Diagnostic Laboratory and the University of Minnesota Raptor Center (April 2022).
---
Restraint of your bird…what to know?
From time to time, your bird will need to be held in a towel to be examined or groomed. This sometimes unpleasant procedure is important for the bird's safety and in many cases, the handler's safety as well. In the vast majority of situations, this is a very safe, brief procedure if the person is educated in how to do it correctly and the bird is healthy. When are there times where toweling and restraint might be a concern?
1. If the handler does not know how to safely towel and hold the bird. A bird must be restrained in a way that prevents it from biting the handler or hurting itself, but it must have its chest free to breathe.
2. If the bird has an underlying condition such as heart problem, atherosclerosis, lung disease, obesity, etc. These conditions may not show overt clinical signs until the bird experiences an exertional or stressful event.
Why is grooming a medical procedure? Having your bird's nails or wings trimmed might sound like a simple procedure, but it actually takes some skill to be done appropriately due to the restraint component. If your bird is healthy and restrained safely, it should be fairly straightforward. There is some stress and excitement involved, but this is usually tolerated well. If your bird has an underlying condition described above, it requires a very careful approach that sometimes benefits from the use of mild sedation. If a bird with a serious underlying condition is not used to being handled, the increase in blood pressure and respiratory rate experienced during toweling and restraint could lead to death in some situations. This is especially common with elderly birds that often have cholesterol deposits in their blood vessels. Wings and nails can be trimmed by a veterinarian, veterinary technician, trained assistant or a knowledgeable experienced lay person. Beaks should NEVER be trimmed by anyone other than a veterinarian. Overgrown beaks usually indicate a health problem, which should be addressed concurrently. It is of extreme importance the beak is trimmed properly or the bird could have difficulty eating and experience pain. We always recommend you have your pet bird evaluated regularly throughout its life to make sure any underlying illness is addressed.
At our hospital, we require an annual exam prior to allowing routine grooming such as wings and nails. Any bird with an overgrown beak must be seen by a veterinarian to ensure proper treatment. You should also ensure your bird is examined by a veterinarian routinely prior to having a lay person groom it, especially if it has never been examined or not examined in several years.
By Laura Wade, DVM, ABVP (Avian), Specialized Care for Avian & Exotic Pets ©2022
Notice to Clients/Answering Service
Due to insufficient staff support, starting April 4, the doctors will not be receiving texts from our answering service during their typical after-hours on-call. Because of this, we will not be able to perform tele-triage or see patients on emergency until adequate staffing returns.
Our answering service will continue to receive calls and will provide two contact numbers -local 24 hour Veterinary Emergency Clinic (VEC) or Regional- Cornell Veterinary Hospital (Cornell) for the client to call. The answering service will also forward the call information to our email.
It is our hope that a veterinarian able to see an exotic pet will be available at the VEC or Cornell and the client will receive triage and supportive care if needed until it can be seen by our veterinarian at the next opportunity. We want to stress the role of the emergency facility is to provide stabilization and supportive care until the pet can be seen by one of our doctors. Due to the nature of emergency medicine and the unique aspects of exotic pets, a definitive diagnosis may not be given during the emergency call.
Our staff will retrieve all calls sent to e-mail and will follow up at the next business day. Patients that have not been seen by the VEC or Cornell will take priority and will be worked in as soon as we are able. Patients that have been seen and need follow-up/continued care will also be addressed in the most timely manner possible.
Please understand, this is only a temporary pause. We do intend to resume after hours / emergency care as soon as we can.
---
New for '22
SCAEP will NO LONGER be allowing pick-up trucks in our parking lot. Please use other forms of transportation or park in the two on street spots, directly in front of our parking lot. Our stone wall continues to be hit by Pick-up trucks backing out, as the turning radius can be tight. Thank you for your cooperation.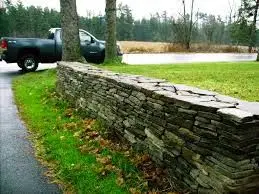 ---
Updated Financial & Appointment Cancellation Missed Appointment Policy- January 2021
In an effort to ensure our valued patients are able to receive appointments in a timely manner, we have updated our scheduling and payment policies.
1. Please arrive at least 10 minutes before your scheduled appointment time in order to ensure you maximize your pet's time with the doctor.
2. You may cancel your appointment without charge up to 24 hours preceding your appointment.
3. Same day cancellations or missed appointments will be charged $50 (medical appointments) and $100 (surgical appointments).
4. If you consistently do not call to cancel your appointment or do not show up for your scheduled appointment you may be charged full price for scheduled services.
5. All clients are now required to have a credit card on file. We will automatically apply any missed appointment fees to your card. Clients must bring the actual card to their appointment in order to place the card securely on file and will be asked to update the card as needed.
6. Any client who can't put a card on file will be asked to come in and pay for the appointment in full prior to being scheduled.
---
Exotic Animal Clinic
Serving Patients Throughout Buffalo, Batavia, Rochester, Fredonia, Niagara Falls, Lockport, NY & Erie, PA

We are the first and only practice in Western New York, Eastern Ohio, and Western Pennsylvania exclusively devoted to the care of avian and exotic pets!
Dr. Wade (Board Certified Avian Specialist), Dr. Reed, and Dr. Strobel work together in the treatment of avian species, small mammals, reptiles, amphibians, and fish.
Your pet's health and well-being is our main priority and concern. Our team promises to take every step necessary to giving your pet the best possible care. Contact our team when you are looking for an exotic animal clinic serving the Buffalo, NY; Batavia, NY; Fredonia, NY; Rochester, NY; Niagara Falls, NY; Lockport, NY; and Erie, PA areas.
---
WHAT ARE AVIAN & EXOTIC PETS? Our patients include but are not limited to:
Birds - canaries/finches, budgerigars/parakeets, parrots of all species (including parrotlets, lovebirds, conures, quaker parrots, african grey parrots, cockatiels, cockatoos, macaws, etc), chickens and turkeys, ducks and geese, doves and pigeons, and many more...

Small mammals - rabbits, guinea pigs, ferrets, sugar gliders, flying squirrels, hedgehogs, chinchillas, degus, rats, gerbils, mice, hamsters, prairie dogs, and more!

Reptiles/Amphibians - bearded dragons, chinese water dragons, iguanas, chameleons, geckos, monitors, skinks, non-venomous snake species, aquatic turtles, box turtles, tortoises, frogs, toads, salamanders, newts, axolotls, all species of fish, tarantulas, hermit/other crabs, scorpions, and more!
---

Dr. Laura Wade | Dr. Evan Reed | Dr. Kristen Strobel